Firebird
is a song by
Akiba Jonze
, released as the third and final single from his debut album
Akash
on May 15 2016.
Background and production Edit
"Firebird" was originally written by Akiba Jonze for an aborted first release that would be called "Identity". It was nevertheless re-recorded to fit with the style of Akash and included in the album. It was selected to become the third and final single to promote the album.
The single was first released on May 15 2016 and later re-released by Mothermantra Records in June 2016.
The single includes a remix, an acoustic version and the b-side "Future Colours".
The title track is of r'n'b/pop style. The beats were programmed by Akiba by using beatbox samples arranged to mimic an r'n'b-styled beat. The song contains extensive acoustic guitar melodies played by Akiba himself as well as a piano solo in the bridge.
The lyrics deal with long-distance love and courage.
The single also includes the dreamy "Universal Fire Mix", an acoustic version stripped of all the beats and the b-side "Future Colours", which was a hint to Akiba's second album Indigo, mixing the lyrics and melody of "Firebird" with those of "Crystal DNA".
Track listing Edit
Firebird
Firebird (Universal Fire Mix)
Firebird (Acoustic Mix)
Future Colours
Promotion Edit
Music video Edit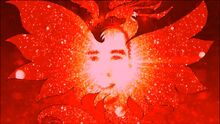 The music video was shot by Akiba Jonze himself. The single-shot video features background images created by Akiba for his
光 (Llum)
concert and featuring the silhouette of a phoenix bird (drawn by Akiba himself), combined with a blurry image of him singing the song and dissolving from time to time to get reconstructed afterwards.
Interviews Edit
"Firebird" was featured during Akiba Jonze's interview for the Becaris show from Ràdio Nacional d'Andorra to promote his 光 (Llum) concert.
Live performances Edit
"Firebird" was performed live in Akiba Jonze's MYLENIUM concert at La Fada Ignorant, as well as in his 光 (Llum) concert in the Casa Rull House-Museum.